Try Free Demo
Sample the Difference
The best way to find out how our program works is to try our FREE DEMO
You can see for yourself why:
Our Customers leave us glowing reviews
Our success rate is over 96%
We honor a satisfaction guarantee
Even other schools recommend our program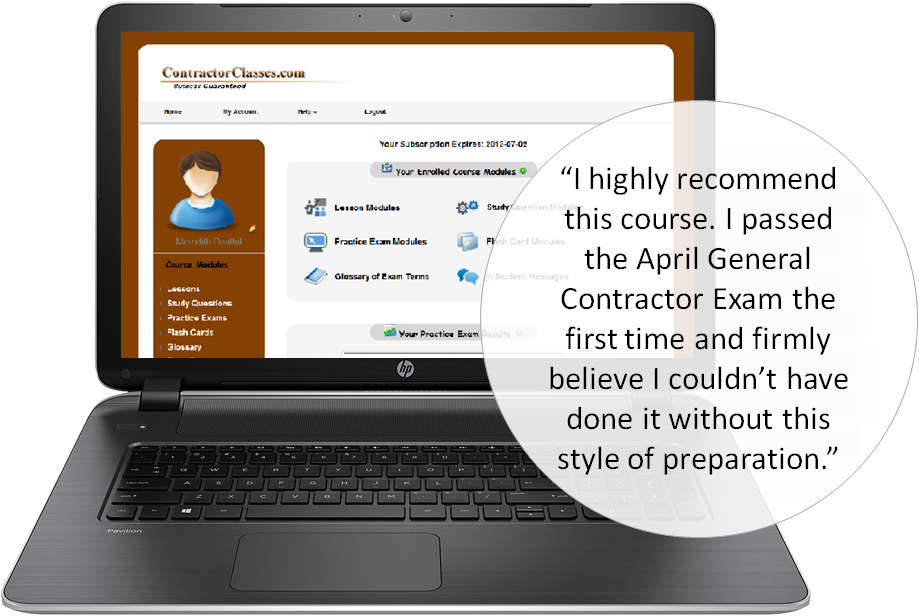 Online Learning Program Package
By registering for our FREE DEMO you will get to explore the features of our Online Learning Program Package to see exactly what you get when you purchase our products. In fact, we are currently the only school that shows you what you get before you purchase. Why would that be? Well, at ContractorClasses.com we take a lot of pride and dedication in developing our program. We're proud of what we do and want you to see the difference for yourself. As for the other guys, we can only speculate why they won't show you what you get.
Register for the demo
Explore our study materials for Contractor's Manual: Chapter 1
Register Now >>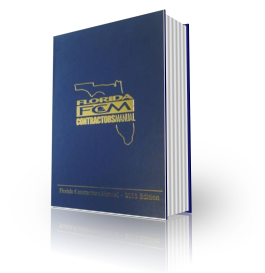 NOTE: This is a DEMO version and will only activate the first module, regardless of which module is selected.